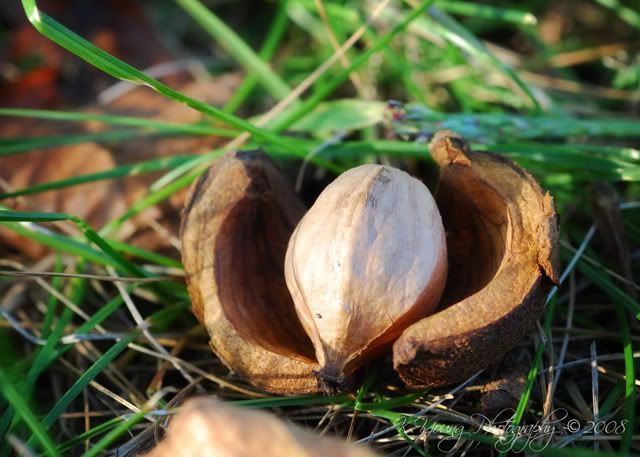 The reason why it's squirrel heaven around here is well, it's this. There are so many nut trees and there are treats aplenty, if you're a squirrel. Plus, there's only one crazy dog that will chase you back up that tree, which only adds to the excitement.
Want to enter a contest? I'm holding one right now on my
Chronicles site
. It involves coming up with a caption for some very old wallpaper. C'mon, YOU CAN DO IT!!