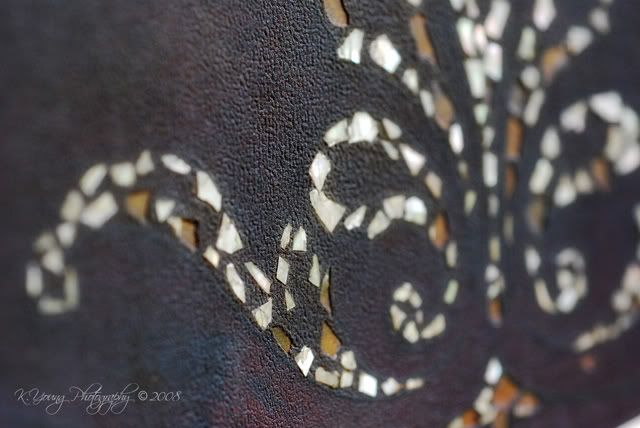 I have an antique rocking chair that has inlaid mother-of-pearl scrollwork along the top. Some of the little pieces are missing, but I think it just adds character.
I bought it when I was in my very early 20's, somehow stuffing it into my little Fiat 124 Sport Coupe for the ride home. God, I loved driving that car . . .
But back to the subject. I rocked my babies to sleep in this chair, singing my favorite lullabies. Now, that's a happy thought. I feel much better now, thank you.