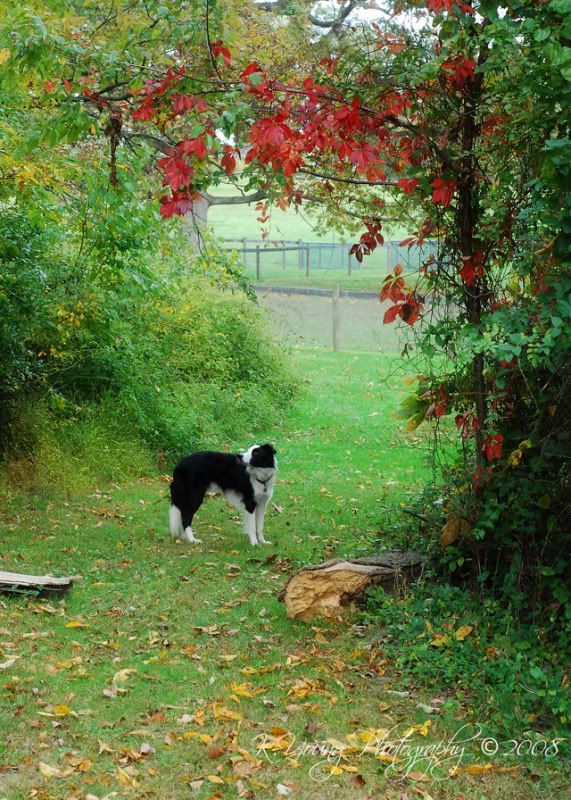 By the time you read this, George will already be acclimating to living in our new home. The property isn't as extensive as where we'd been living, but really long walks are just a short drive away. The one thing that I hear our new property has is an abundance of wildlife like deer, fox, squirrel and bird.
Here is a photo I took of George on the last weekend at our old place. He was about to go on a Big Walk and he's heard some squirrels up in the trees.
They do taunt him so.