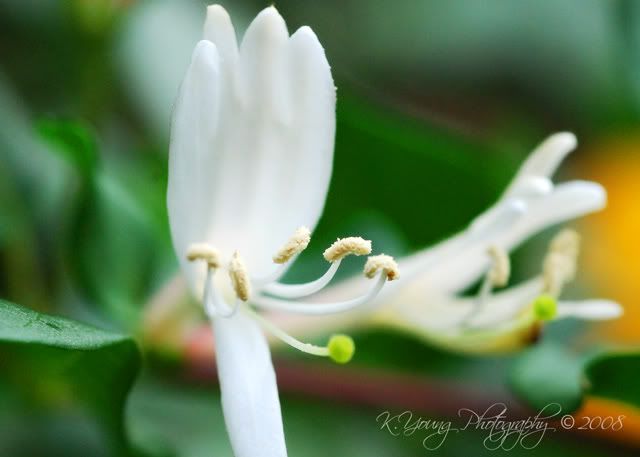 I loved reading your comments in my other honeysuckle post about scents that take you back to your childhood, or that make you feel that all is well again. Loved them!
Honeysuckle is mine. And here's another ding dang diddly photograph of one that I'd like to share with you.
And while I'm at it, I'd like to share something else with you, about what has really been happening in my life. I'd like to, but right now, it's another story for another day. So, until then, let's all just breathe. And relax. And let all the bad wash over us. It's all in God's hands now, anyway.