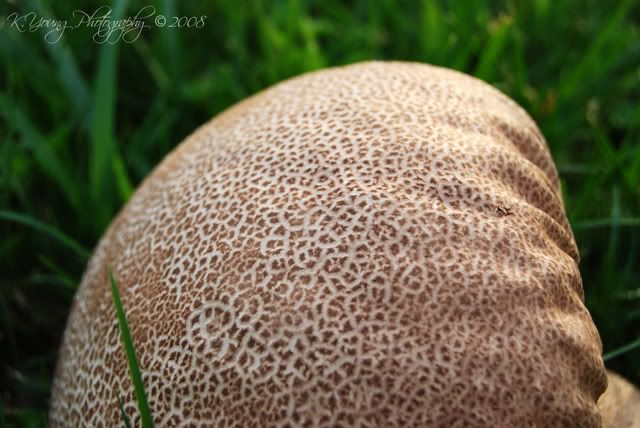 I think I had a hat like this at one time.
This is a huge mushroom and I know, I know. I posted one yesterday. But I live just outside of the Mushroom Capital of the World and they grow big here, I guess.
When I touched the edges, I expected it to fold in where the "tucks" are, but it was solid.
To give you an idea of their size, I've posted a picture of George here, checking them out.