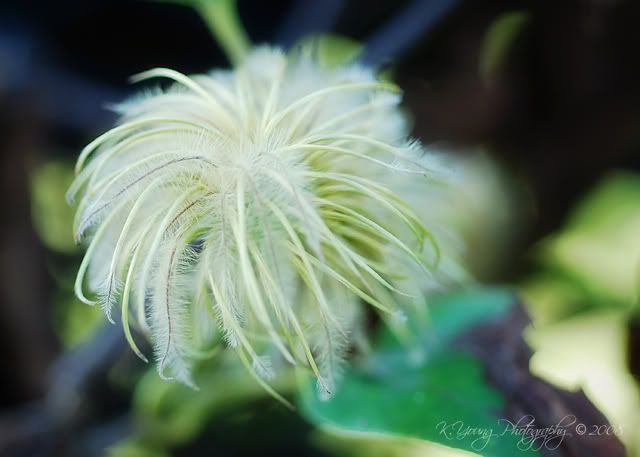 A spent bloom from a clematis with its delicate tendrils. It almost looks like a tiny mop head!
I used to read this story to my sons when they were young. Flopsy, Mopsy and Cottontail, as you know, were Peter Rabbit's good brothers and sisters. Peter was the naughty one.
Here's the
entire tale
, if you've got a moment to indulge. I still have the tiny little books that came in a set and were given to my sons for Christmas one year.