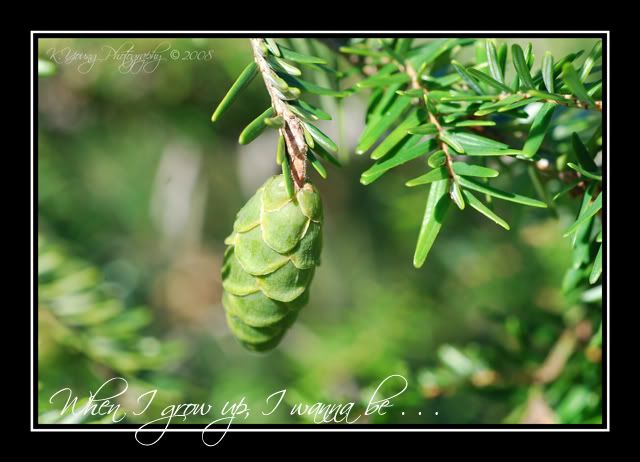 This pinecone is smaller than your pinkie finger and is on one of the hemlock trees lining part of the driveway.
Thanks for all your warm wishes regarding my hand. It's difficult to type but surprisingly easy to work in Photoshop becauseI don't use a mouse (I use a laptop). However, I can't hold a camera yet, so am resorting to file photos.
I got the frame action at
MCP actions
as a free sample after reading a post written by Donna Boucher at
Quiet Life
. She is always introducing me to interesting new things.
I know what I wrote inside the frames is silly, but I wrote this last night while using chardonnay as a pain reliever and this is what happens.