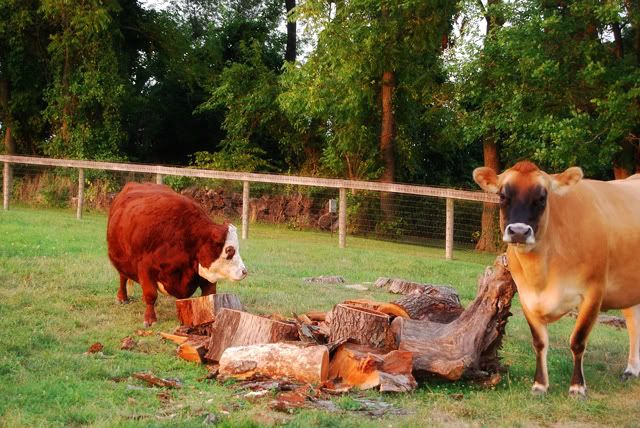 Now, what is going on here, I ask you?
George and I came upon the two resident farm cows up by the dead tree at twilight. They looked like they were up to something. Frankly, I think they were just scratching themselves on the lovely assortment of wood.
I mean, this is about as exciting as it gets around here. Cows scratching themselves on wood? Oi vey.