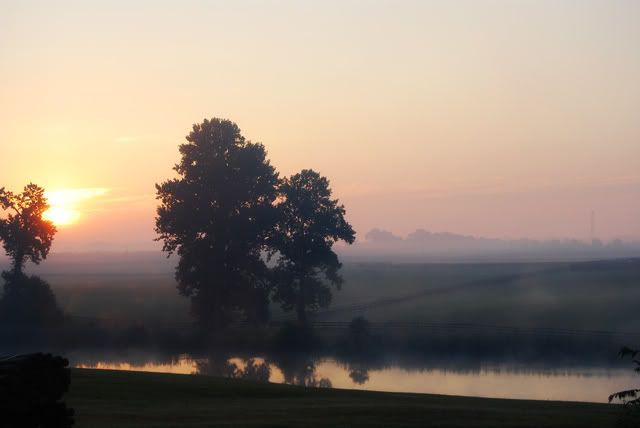 I took this picture last Friday, on the morning of our scheduled move from Maryland. This is the last sunrise I will see over my beloved pond. Not to worry, though, for I've captured it for eternity now.
You are invited to see all the Skywatch Pictures
here
at Tom Wigley & friends' new Skywatch site. If you have a little time, please go on over and check out what others see from their vantage points all around the world!