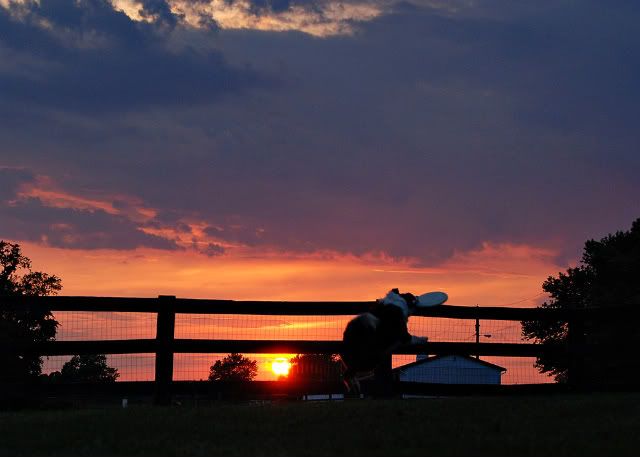 Yep, that's my dog there, leaping up and catching the frisbee. I took this picture a few weeks ago and George has gotten even better at catching them since then. Today he turns a year old.
Readers are urged to visit
Tom Wigley's
site and check out all the Skywatch Friday entries. Tom lives in England and hosts the weekly Skywatch on Fridays. Thanks, Tom!