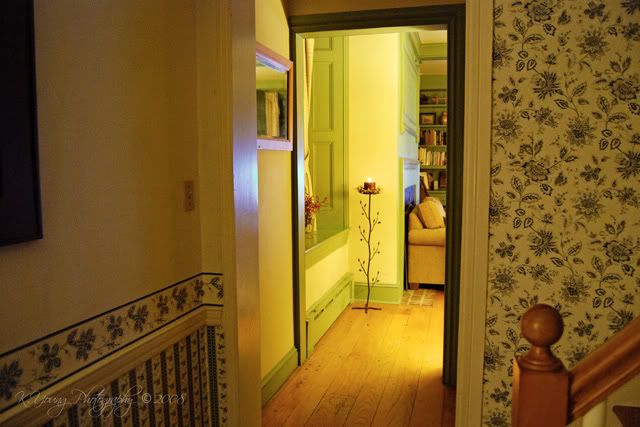 I still don't want to show too much of the house in which we live, but these are a couple of the rooms we're using.
You've seen the dining room in a previous post and this is the passageway into the addition of the house which was done in 1810. On the right is the original staircase, and past that wall is a small powder room. Ahead is the library which we're using as a living room. There's a fireplace, but our loveseat sits in front of it and I don't think the fireplace has been used for years.
And well, that's it for today.