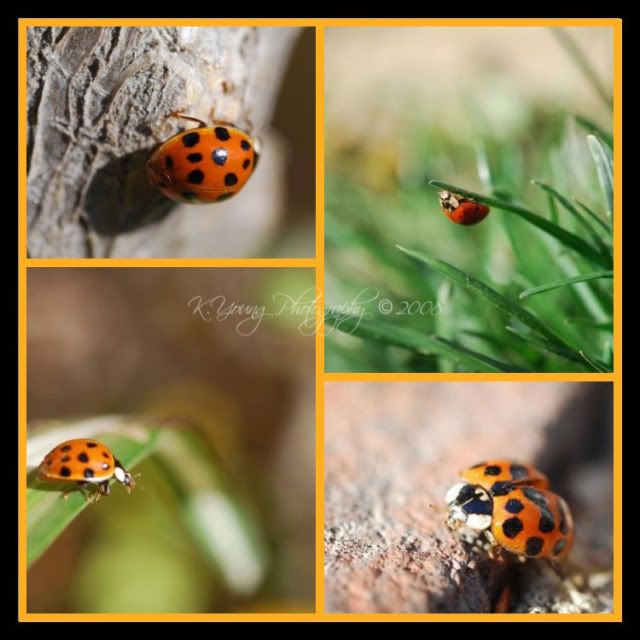 I'm having fun with the mosaic maker over at
Big Huge Labs
again, and have decided to show four of my ladybugs. I have more, but I found these four rather quickly.
I'm not a member, so I simply upload my photos into Photobucket and then copy the URL. It's a little confusing as to the placement of each photo, but once you get the hang of it, it works.
Have a great weekend, everyone.