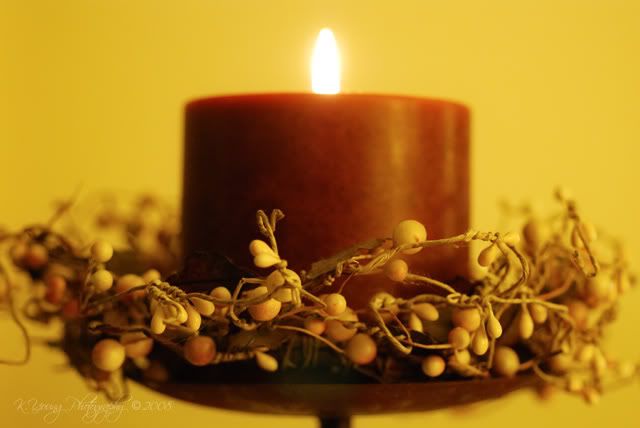 Candlelight glows on a cold autumn evening in our living room as my husband rests on the couch after dinner and I read and/or play with my pictures on the computer.
Right now, I'm reading the 2nd of the Twilight series books and I'm loving it. To those who said they liked my candle stand from the last post, my friends Karen and her daughter Adrienne gave it to me as a housewarming gift over 10 years ago. Adrienne had picked it up at Pier One Imports. I've looked for it since then, but they don't carry it anymore.
Life is beginning to feel almost normal again.