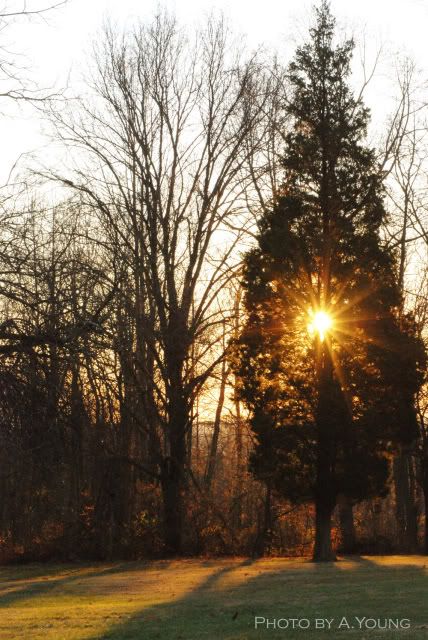 I found this and several other pictures on my camera disk tonight. I asked my husband about it and he said he was just out fooling around with the camera this morning.
He had the macro lens on it but didn't want to mess with it, he said.
I liked a couple of the pictures, and this one, in particular. I just love how that morning sun is shining through the trees, don't you?