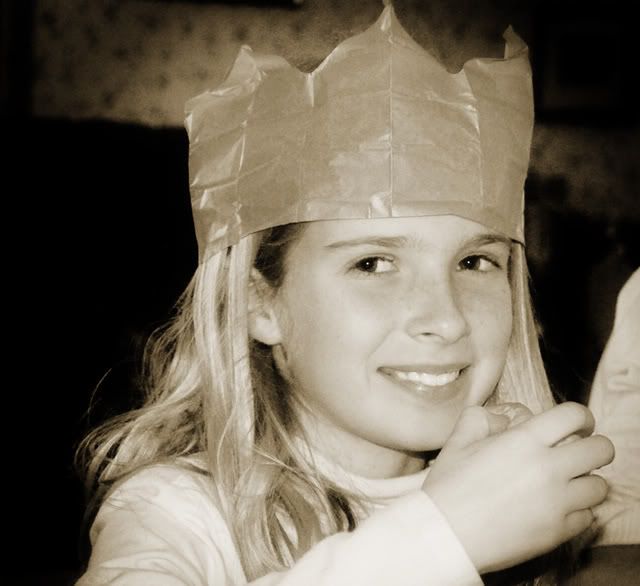 Every year, we travel to New Jersey to have Christmas dinner with my husband's family. It wouldn't be Christmas to me, without this ritual. We are always the first to arrive and I was so glad that my husband was able to come with us this year. I love Croft's sherry and I always have a glass or five when we arrive.
This is my beautiful niece, Colleen. We all eat with these hats on, you know. They come out of the Christmas crackers. I did warn you that my husband's family is British, didn't I?
And guess what? I'm having a GIVEAWAY on
my other site
to celebrate my one year anniversary with blogging. Groovy, man.